Julie's London Broil (Marinated Flank Steak)
Boomette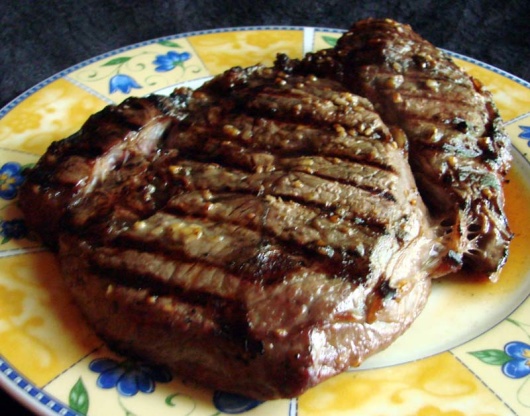 Finally found the original recipe! Fixed as of November 2014

I have been making this for a long time now. On the grill or in the oven it is an excellent recipe. The meat comes out very tender. My husband loves it so much I finally stopped buying anything but Flank to do this recipe. I also add a little sriracha because we both like a little spice. Thank you for this recipe it is wonderful!
Lightly score meat on top and bottom.
Mix marinade and soak meat for several hours, then barbecue.
NOTE: I removed the 1/8 t kosher salt after the reviews, although I suspect those reviewers probably used regular soy sauce rather than the low sodium as listed. When I use the Italian dressing, I don't use the kosher salt, but if I use olive oil, I do use it.