Julienne Scalloped Potatoes
Luschka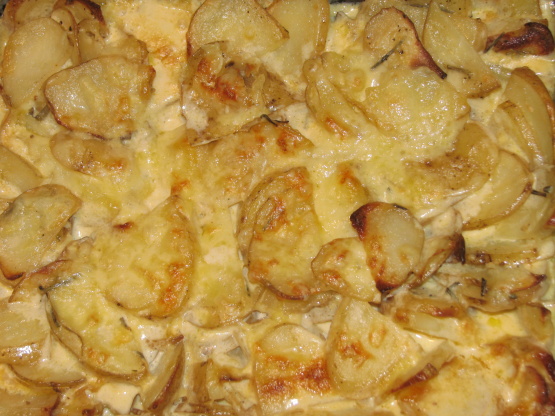 I make this at least twice a month, an easy scalloped potatoe dish that you can make into a traditional French gratin by adding 1 teaspoon each dried thyme and minced garlic and replace the Cheddar with Gruyere Cheese. You can also replace the whipping cream with 3/4 cup fat-free chicken broth making this a lighter, more healthful dish - without sacrificing the taste.
Preheat oven to 325 degrees.
Cut the potatoes onto julienne strips.
Place in a greased 2-quart casserole.
Sprinkle with salt and pepper.
Cover with foil and bake for 45 minutes or until tender.
Heat whipping cream and butter in a saucepan until butter melts.
Pour over potatoes.
Sprinkle with Cheddar cheese.
Bake, uncovered, for 15 minutes longer or until lightly brown.
Remove from the oven and sprinkle with parsley.
Serve hot.