Julienne of Carrots in Honey Glaze
Leah S.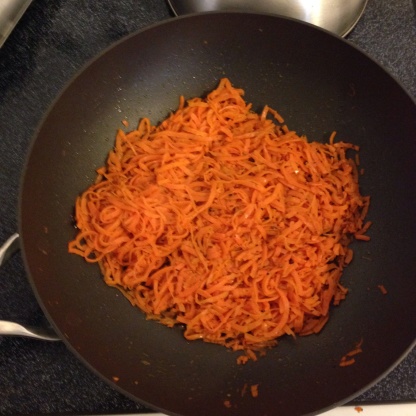 Carrots make a colourful accompaniment to any broil or baked meat. This recipe cookes very quickly because the carrots are shredded into long strands.
Using vegetable peeler or food processor, shred carrots into long strands.
In pot of boiling salted water, cook carrots for 1-2 minutes or until barely tender.
Drain and refresh under cold running water and drain again.
In skillet, melt butter over medium heat.
Stir in honey and lemon juice and mix well.
Add carrots.
Stir and toss 2-3 minutes or until carrots are heated through and well coated.
Season with pepper and nutmeg to taste.