3 Reviews
Ignore the total time, and plan ahead for the long, slow cooking. The prep time is trivial, and I'd put this on a very short list of recipes that give excellent results with almost no work. J.C. says you can reheat it, but I think you could go further and split the cooking between 2 days, degreasing before you put it in the second time.
A truly delicious dinner. My oven has a slow cook feature and I cooked the brisket in that overnight on low. The broth, meat and veggies were put in the refrigerator and chilled for 24 hours before skimming off the fat from the broth and slicing the meat. The broth was reduced but did not get that thick so I wound up adding some arrowroot starch before serving. I have packaged up several small packages of the meat and DH and I will be enjoying again. Thanks for posting a wonderful recipe.
Yummy! We had this for Sunday lunch and it went down a storm! It smelt so amazing when cooking, I could not wait to dig in! I threw in some parsnips as well as all the other veg because we love them and all those veggies were just amazing. Soft and sweet. The juices made a killer sauce too!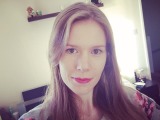 Julia Child's Smothered Beef Brisket