Julia Child's Grated Zucchini Sauteed in Butter and Shallots
ChefLee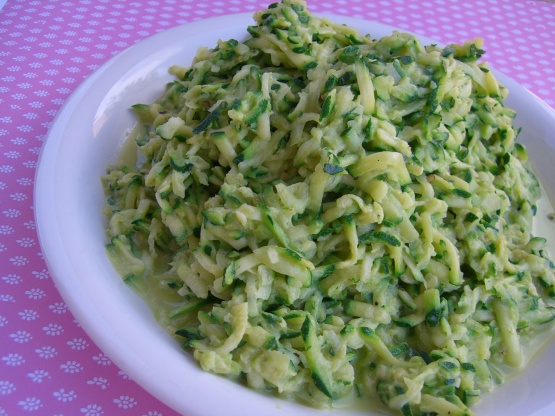 Wonder, rich, and something people don't expect. You will have people wanting this recipe once you serve it. There are variation at the end that makes it even richer.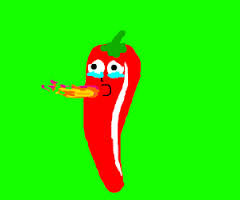 4-7-09 Love Julia Child and I miss her, thank goodness I have her shows on DVD. I love the flavor of these ingredients together, perfect!! I used a mandoline to get all my zucchini slices the same size for even cooking and I minced one shallot very finely. I do not know why I grabbed my mandoline instead of my box grater, I was asleep today as I was supposed to grate the zucchini!!!!Oopss!! I used 2 to 1 olive oil to butter instead of butter to olive oil so mine was more the like the Mediterranean version today but had I had some creme fraiche in the fridge, I wouldn't have been able to resist trying that so I will definitely make that version next time!! Thanks for posting!! UPDATE: I had to make this again, shredding the zucchini the right way!! The flavor is outstanding and Julia really has a great one here because when you add the salt to your zucchini in your collander,,it starts to draw out the liquid immediately! I made the richer version this time by adding a bit of heavy cream but not a whole cup, just a little for taste. Love this recipe, thanks again!!
Grate the zucchini and measure.
For each two cups of zucchini toss with 1 tsp salt.
Let squash drain in a colander for 3 to 4 minutes or until you are ready to begin cooking. If too salty rinse and drain again.
Squeeze in a clean kitchen towel until most liquid is pressed out.
In a skillet heat 2 Tbsp butter and the olive oil.
Saute the shallots/scallions briefly.
Add the zucchini and toss, cooking about 4 minues or until tender.
Serve.
More Mediterranean:.
Add a little more olive oil and minced garlic.
Richer:.
Stir in 1 cup creme fraiche or heavy cream and simmer until the cream has been absorbed.