Tona C.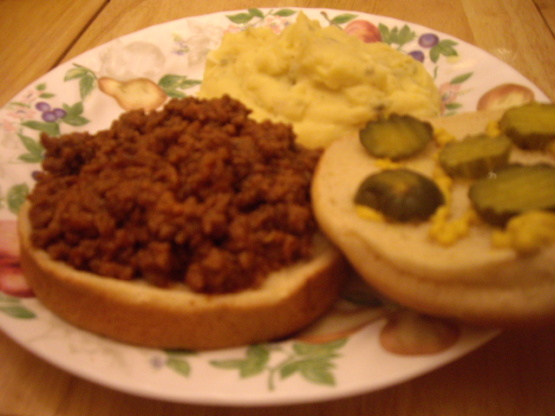 There was a drive-in restaurant in my hometown of Moberly MO in the 50's and 60's. It was called Pig n Bun. They were best known for Juicyburgers which were created by the owner, Albert Patrick. You'll find them similar to Sloppy Joes. This is my mother's copycat recipe that she created. From the kitchen of Wanda Cupp Thornburg, Moberly MO.
Combine first 5 ingredients in skillet. Cover and steam cook on medium heat. Stir frequently so that meat is broken up into small loose pieces. Cook until the meat is no longer pink. Do not overcook the ground beef.
Drain grease and return meat mixture to skillet. Add catsup and stir well. Simmer on low heat until serving time.
You can also transfer the meat to a Crock Pot for parties or picnics.