This recipe comes from the Sep 2001 issue of LETSIVEONLINE.COM magazine, & is a winner in my book, especially when the fruits are fresh! Preparation time does not include the 4 hours for the pie to chill.
Directions
Combine fruit in a medium bowl, then transfer 2 cups of the fruit mixture to a smaller bowl & mash with a fork. Set aside.
In a medium saucepan, mix together the cornstarch & apple juice until cornstarch is completely dissolved.
Add mashed fruit & cook over medium heat about 7-10 minutes, until mixture is thickened.
Stir in lemon juice & remaining fruit.
Pour fruit mixture into pie crust & chill at least 4 hours, until set.
Serve with vanilla yogurt or frozen yogurt.
Most Helpful
Oy, my belly is too full because I ate most of this yummy pie. I was worried it would be a little gelatinous but it wasn't at all. The berry flavors really popped and were delightful. To keep it light, I used egg roll wrappers for the crust. I topped with a dollop of Lite Cool Whip. My peaches were unfortunately canned, as I haven't had access to good fresh ones yet this year. But even so, this was delicious and I definitely will make it again. Just not too soon....because I fear overeating again. :)

This is a very nice and light dessert and simple to put together. The presentation is beautiful. I made the crust using phyllo dough.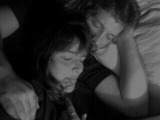 This was yummy, yummy. We all really enjoyed this a few weeks back when it just started to get warm out. I am planning on making it again. Reviewed for Zaar tag.