jenne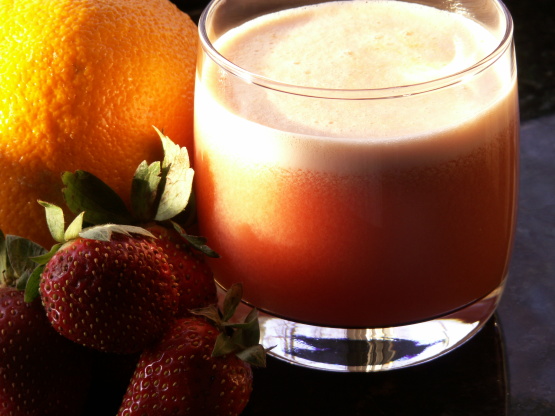 Another Jack Lalanne recipe. This one is refreshing, but I recommend cutting the amount of sparkling water in half.

As JanuaryBride points out, this is indeed a refreshing drink. It serves as a good base, and is an easy way to get rid of anything else you may want to throw in there. I used what was suggested, but also added some blueberries/raspberries that needed to be used up. The gingerroot and sparkling water are good enhancements. Made for My Three Chefs 2009.
Juice together ginger and fruit.
Add sparkling water and serve.