Prep 15 mins
Cook 4 hrs 30 mins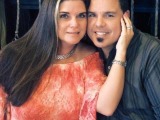 From Southern Living March 2007 test kitchen's top rated recipes.
Directions
Process orange juice and next 8 ingredients in a blender until smooth.
Pierce roast with a sharp knife at 2-inch intervals.
Place roast in a large zip-top plastic freezer bag; pour orange juice mixture over roast, turning to coat.
Seal and chill at least 4 hours or up to 8 hours, turning occasionally.
Remove roast from marinade, reserving marinade.
Place roast on a wire rack in an aluminum foil-lined roasting pan.
Bake at 450° for 30 minutes.
Reduce oven temperature to 300°, and bake 4 more hours or until a meat thermometer inserted into thickest portion of roast registers 150°, basting with reserved marinade every 30 minutes during first 3 hours of baking time.
Let roast stand 10 minutes before slicing.
***Cook time does not include 4-8 hours of marinating time.
Most Helpful
I really liked the flavor of this. I prepared this alittle different though. I did this up as a dump recipe for the crock pot. I followed directions up to no. 4. Froze in zip lock bag. Thawed over night in fridge. Dumped all contents into crock pot. Turned on low for approx 6-8 hours. This was very tender and flavorful. Deserves more than 5 stars. Great for OAMC menus. I adopted this from the freeze it tag.

I hate just having 5 stars!!! This needs 10!!!!!!! Very spicy and flavorful. I used pork tenderloins and grilled them after marinading. I boiled the marinade down until it thickened, and served with meat. I am going to use the leftover reduced marinade as a condiment on a turkey burger later this week! Marinade would be good on poultry also! Thanks, Juenessa, for posting this!