gailanng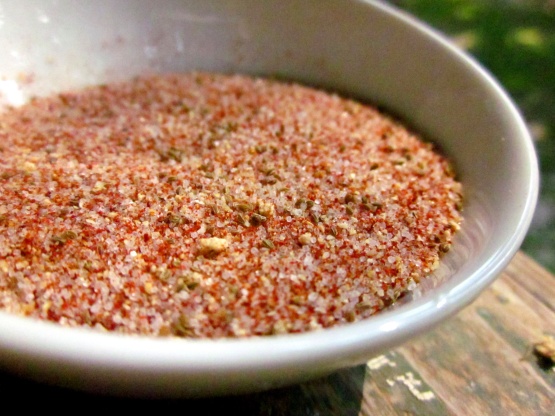 Why pay big money for pre-made mixes when you already have these spices in your cupboard. Make your own seasoning salt for versatility in your cooking.

This stuff is DELICIOUS! I didn't have celery salt, so I ground up some celery seed (about a half teaspoon) and added an extra teaspoon of [kosher] salt. Also, the turmeric makes a huge difference. It adds a background flavor that is insanely good, but so in harmony with the other spices that it's difficult to isolate. To my second batch I added half as much more turmeric than the recipe calls for, and it was even better.
Mix together and keep in sealed jar.
Makes 1/3 cup.