Jo's Ultimate - Chicken Noodle Soup - Homemade
Jb Tyler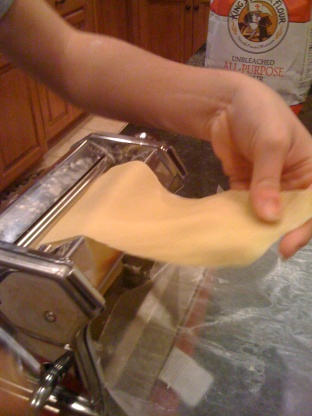 Simply the best homemade Chicken Noodle Soup ever. In this recipe you can save steps, and time by - using purchased Rotisserie chicken instead of baking a chicken - using canned chicken stock instead of making your own and - purchase frozen noodles instead of making them yourself. I have made this recipe with chicken I baked myself, purchased rotisserie chicken - chicken stock that simmered for 14 hours, or purchased canned stock -and homemade noodles or frozen or dried egg noodles. In every case this recipe seemed a keeper. It's been a family favorite for sometime. You could substitute chicken parts for the whole chicken if you find a bargin in chicken pieces. Of course turkey may be substituted for the chicken in this recipe.
1

chicken

1

tablespoon butter

1

teaspoon salt

1

teaspoon pepper

3

celery ribs, chopped

3

carrots, chopped

1

onion, chopped, skin on

1

garlic clove, smashed
1⁄4 cup flat leaf parsley, chopped

6

cups water

3

celery ribs, chopped

3

carrots, chopped

1

garlic clove, minced

10

peppercorns

1

onion, chopped

1

bunch flat leaf parsley, chopped
3 3⁄4 cups flour

4

large eggs

1

tablespoon extra virgin olive oil
1⁄2 teaspoon sea salt

2 -4

tablespoons water
Chicken: (or purchase a precooked rotisserie style chicken).
Rub the chicken with the salt, pepper and butter. Bake chicken for 70 minutes at 350 degrees F. When chicken is cooked and cooled - debone the chicken (don't be concerned if there is some meat undercooked at this time). Put the liquid from the baking dish in the bowl with the meat.
For the Homemade Stock: (or use 6 cans or more of low sodium chicken broth).
Put the bones and skin in a crockpot along with the celery,carrots, onion 10 peppercorns and parsley. These vegetables should be clean, but they do not have to be peeled - just broken. Put in approximately 6 cups of water to cover the bones, skin and vegetables. You may add in a smashed clove of garlic or two if desired. This will provide the broth for the soup, after you have cooked the skin, bones and vegetables for overnight or 14 hours, cool, strain and put into a large soup pot discard solids (bones, cooked vegetables). Add the reserved meat from the chicken with cooking juices, carrots, celery, onion, and parsley. Cook for 20 minutes in the chicken stock you have prepared, or in chicken stock that you have purchased. Salt and Pepper to taste. At this point you may add a package of frozen egg noodles, or dried noodles or make the following recipe, and be surprised how good and easy these noodles are.
Egg Noodles - Homemade. (or use frozen egg noodles or dried egg noodles).
makes about 1 lb.
In the food processor add the flour and a pinch of salt - pulse a few times to combine. Crack the eggs into the work bowl of the processor, add a drizzle of olive oil and process until the flour is evenly moistened, but still crumbly - about 10 seconds. Add 1 T. of water at a time, if needed - process until the dough comes together to form a loose ball on top of the blade and feels moist, but not sticky when pinched, this should take about 30 seconds.
Kneading the dough:.
Sprinkle a clean work surface with flour, place the dough on top and knead by pushing it down and away from you, stretching it out. Fold the dough in half and continue kneading. Repeat until the dough no longer feels sticky and has a smooth surface. When the dough is smooth, wrap in plastic and let rest for 30 minutes at room temperature.
Rolling the dough:.
Cut the dough into 4 pieces. Keep the dough you ae not working with wrapped in plastic wrap. Using a hand cranked pasta machine, run 1 piece of dough through the widest setting on the machine. Flour the dough lightly if it starts to stick. Fold the dough into thirds, adjust the roller to the next narrower setting, and run the dough through again, repeat twice, lightly flouring as necessary, continue until you have a long, thin smooth sheet of pasta. Stop after the third to last setting for the noodles for this soup. If the sheets become too long to work with easily, cut them in half.
Cutting the dough:.
For the noodles in this recipe, use the fettuccine attachments, or cut the sheets yourself, using a pizza cutter and ruler, or with a long sharp knife. I usually cut my noodles into 2" lengths for this soup and about 1/3" wide - approximately.
Cook the noodles by dropping them into the simmering soup. Add a handful at a time, stirring gently after each addition. Let them cook for about 10 minutes and then reduce heat. Your soup is ready. Garnish with sprigs of parsley if desired.
Any leftovers can be frozen with great results.