Jo's Red Lobster Cheddar Biscuits
Jb Tyler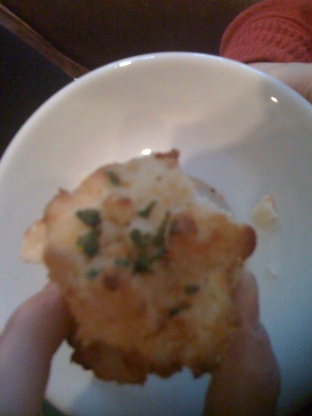 I have tried different recipes, and this is the one that my family likes the best. Very tender and flavorful. There are a lot of recipes out there...this one is really good.
Preheat oven (convection, if possible) to 450 degrees F.
Combine the bisquick, half and half and cheese. Don't overmix, just a few strokes until a soft dough forms.
I like to line my 8 X 10 baking pan with parchament paper. Drop dough onto paper - I make 8 large biscuits.
For the Topping: Mix butter, garlic powder, parsley, and Old Bay seasoning. Gently brush, or spoon butter mixture over the biscuit tops and sides - I reserve 2 or 3 teaspoons to pour over after baking.
Bake about 6-8 minutes - don't overcook.
If you have reserved butter mixture, pour it over while the biscuits are hot.