Jolean's Company Baked Egg Frittata
Prep 10 mins
Cook 20 mins

My mom rarely cooked us breakfast, but when we had company she went "all out". This is a very simple recipe. There are probably lots of similar ones out there, but this one is dear to my heart because it was TRULY a "special occasion" whenever my mom made this. I still love it to this day, although I've embellished it plenty from time to time--YUM! Note for Zaar World Tour II: Frittatas are Italian in origin.
Directions
Fry bacon until crisp, then remove strips and drain. Crumble bacon.
Whisk all other ingredients together except cheese, and pour into an 8x8-inch greased glass pan.
Sprinkle bacon and cheese evenly over top.
Bake in a preheated 400°F oven for 20 minutes, watching so that it does not get too brown.
Garnish with chopped, fresh parsley.
I serve it with Pillsbury crescent rolls, butter and honey.
Most Helpful
Made for Easter Egg Hunt Tag. This was a quick and easy dinner. The only thing that I would do different would be to not add the salt as ours was plenty salty. Other than that this was good and I would make it again. Will be trying it next time with sausage instead of bacon. Thanks for posting this Stacky!

This was a very good recipe. Nice and simple! I think the amounts suggested were perfect and it turned out very well. The only reason I'm not rating it higher, is because I thought it could stand a bit more flavor. Thank you. :-)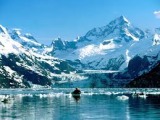 This was a really easy & yummy recipe. My family really liked it, and I liked how easy it was. I used 2% milk and low-fat cheddar cheese. To make things easier, I used the pre-cooked bacon & cut it into bits with my kitchen shears. I forgot to add the green onion until I had the frittata already assembled, so I just sprinkled it on top. It was great! Thanks.