John's Cucumber Sweet Onion Salad With Lime Pepper Dressing
teresas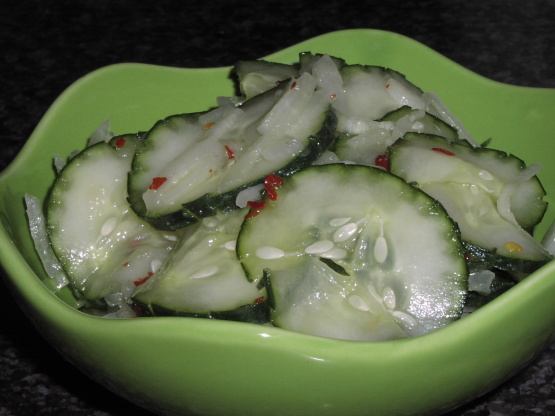 This is wonderful on a hot summer night. The flavours are amazing. The longer you marinade the salad the better it is...try to let it sit for 24 hours...You will not be disappointed.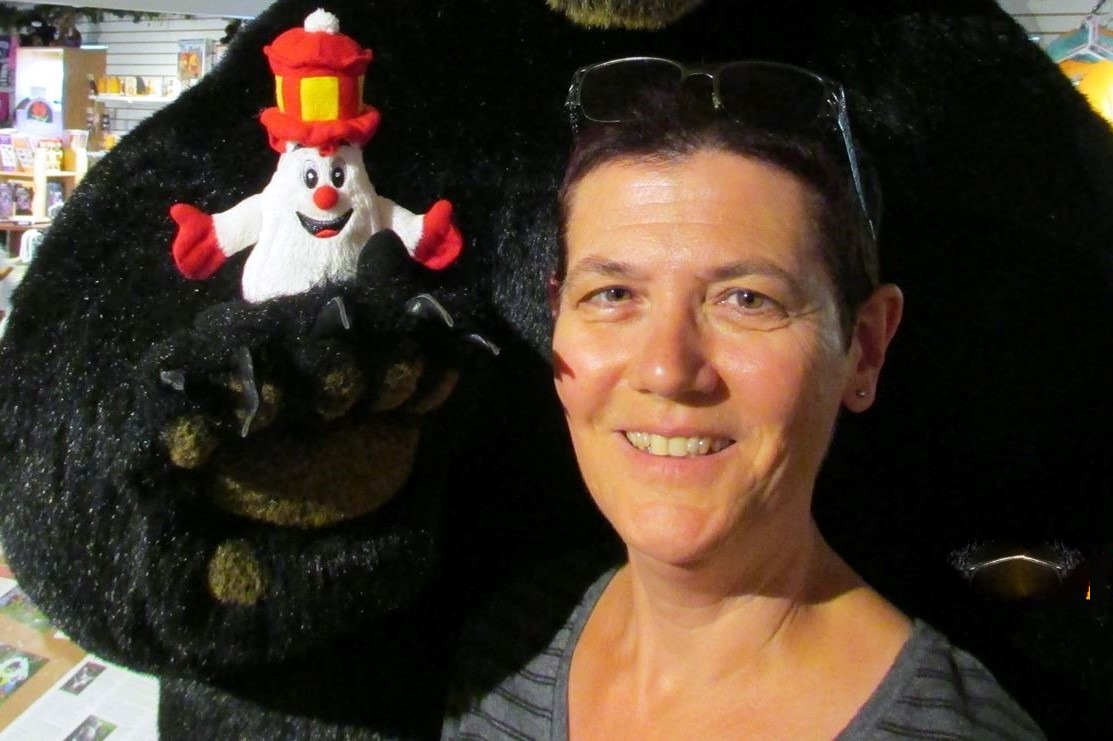 Very nice recipe. I used English cucumbers, left the peel on, scooped out the seeds and sliced them on my mandolin, along with the sweet onions. I also added the zest of the limes, as they are too expensive to just use the juice. Took it to our church pot luck where it was well received. :)
Run a fork down the cucumbers, all over, making slight indentations.
Cut the cucumber in half, lengthwise.
Scoop out all the seeds.
Cut the cucumber halves into 1/8" strips.
Peel the onion and cut lengthwise into quarters.
Slice the quarters crosswise into thin strips.
In a large bowl, combine cucumber and onions with lime juice, salt and sugar.
Toss well.
Add hot pepper flakes, olive oil, vinegar and water, toss well.
Cover and refrigerate for 24 hours.