Rita1652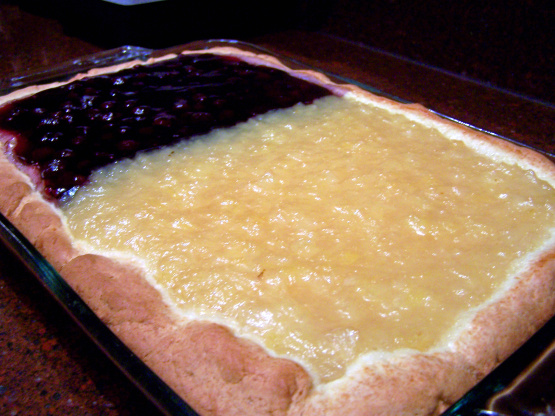 My husband asks for this ever year for his Birthday! It's a dry dough except for the inside where the filling rests. It's almost like it's not cooked! But he loves it!!! The cobbler is reversed dough on bottom like a crust instead of on top. December 2009 I made this for DH in the food processor and it was quick and easy. In place of the buttermilk I used half and half with a teaspoon of lemon juice.
Lightly grease and flour bottom of a 11x9 pan.
Preheat oven to 400°F.
Cream together butter and sugar add eggs and milk.
Add vanilla.
Add flour 1 cup at a time to a soft dough.
With floured hands press into bottom of pan and up sides.
Empty filling into into dough.
Bake for 25 minutes.