Johnny Jalapeno's Taco Cornbread Skillet
2Bleu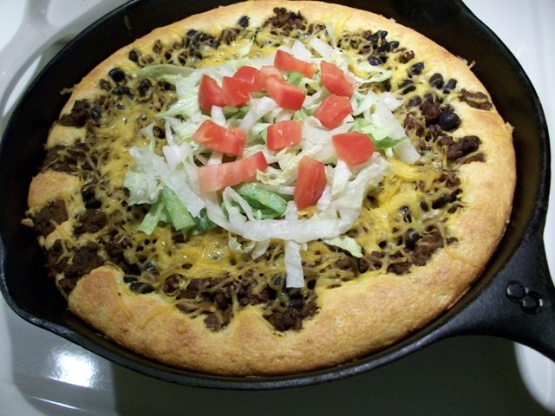 Cooking in a cast iron skillet is the true cowboy way and no one knows about cowboy cooking more than the famous outlaw, 'Johnny Jalapeno'! Rumor has it he was almost lynched by the famed McDaniel gang over this recipe. They shouted "This ain't no derned cowboy supper, ain't no beans in it!" Well, Johnny ran quick as lightning over to the campfire, and made another skillet supper, this time adding the last can of beans he had! Saved his life them beans did! ;) Also try Johnny's Johnny Jalapeno's Cheddar Cakes.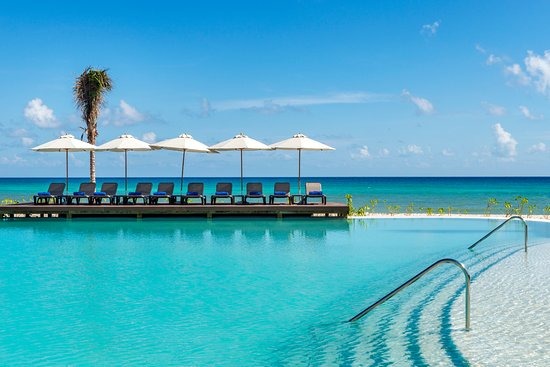 This was really tasty. 5 stars all around. I used fresh jalapeno and I think I would also like to try it with pickled jalapeno. I put a tbsp of butter in the skillet and into the oven as directed. By the time I was ready to pour in the cornbread the butter had started to get really brown. I was concerned if it was burnt, but it did not affect the taste. Next time I would wait a bit to start the oven. We LOVED the crispy cornbread. This will definitely be made again! Thanks for sharing.
Lightly grease the inside of an 10" cast iron skillet with a little butter. Place in oven and turn temperature to 450°F.
Meanwhile, cook beef (and onion if using) in a medium sized skillet. When almost done (drain if necessary), add seasoning mix, stirring to coat. Add beans and corn and continue cooking for 1-2 minutes.
In a medium bowl, mix corn muffin mix, milk, and egg until smooth. Add cheddar and jalapeno, mixing to combine. Carefully remove cast iron skillet from oven and spread dough into it, using the back of a wooden spoon (pan will be hot).
Spread beef and bean mixture over dough, leaving a 1/2" border. Bake uncovered 15 minutes.
Sprinkle with monterey jack cheese and bake an additional 2 minutes or until cheese is warm and melted. Top with garnishments, slice pie fashion and serve.