Johnny Jalapeno's 'jumpin Wagon Wheels!' Macaroni and Cheese
Prep 20 mins
Cook 35 mins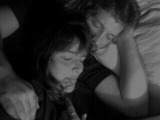 This is a firey dish chock full of goodies. Legend tells that Yankee Doodle went to town in a wagon pulled by his young horse. On his way, one of the wheels to the wagon hit a large rock in the road. Well, the wheel went a flyin! He brought it back to the wagon and there he was, stuck on the side of the road and no way to fix his wagon. Just then, the McDaniel gang rode up, and in their traditional 'Robin Hood' ways, set out to fix the wheel, while Johnny fixed up a down-home campfire lunch. After this delicious meal, Yankee Doodle was so elated by Johnny's wonderful dish, he gave Johnny the wagon so he could travel with his recipes and cookware in a more formidable fashion. The only gift Johnny could reciprocate with was a beautiful injun feather he had found along his many trails. Well, Yankee doodle got up on his pony, stuck the feather in his hat and said "Thanks for the macaroni!" For an all-out exlusive dish, spoon some of Johnny Jalapeno's Thieving Bandit Chili over top!
Directions
MACARONI: Cook macaroni according to package and drain well. Pour into a cast iron dutch oven (or crock pot), stir melted butter into the hot pasta and set aside.
CHEESE SAUCE: Heat milk in a 2 quart sauce pan over medium heat until warmed. Add the cheeses, stirring gently until melted. Season to taste with habanero sauce, dry mustard, salt, and black pepper.
Remove from heat and fold in the sour cream. Slowly add the beaten eggs while wisking to incorporate. Mix in the chopped ham and jalapenos.
ASSEMBLY: Pour the cheese sauce over the pasta (the macaroni will be soupy at this point, but it will absorb as it bakes). Note: Dish can be covered and refrigerated for up to 2 days at this point.
BAKE: Preheat oven to 350°F Place bacon pieces over the top. In a small bowl, combine bread crumbs and Parmesan cheese. Sprinkle over top of macaroni and bacon.
Bake approximately 30 minutes (longer if refrigerated) until hot. Remove from oven and place tomatoes over top to resemble wagon wheels and sprinkle with a bit more black pepper if desired. Place back in the oven for 5-10 more minutes. You can turn the oven off and keep warm for a little while til ready to serve.
Reviews
Most Helpful
We liked the flavor of this, I just had a couple of problems. The bacon on top did not cook well enough so if I make it again I will cook it before adding it. I also nearly drove myself nuts looking for the gouda in the recipe that was mentioned in each of the 3 prior reviews-couldn't find it. I also was unsure what size pan to use. That said, we liked it.

My picky husband and daughter actually liked this dish. Instead of only half and half, I did 1/2 heavy cream and 1/2 half-and-half. I also added muenster cheese. The smokiness of the gouda really stood out in the dish. I plan to make mac and cheese more often now. Thanks!

Wonderful filling supper for DH and DS. This makes a meal in one in basically no time. I did omit the jalapeno's per families request and subbed swiss cheese for the gouda. There's really nothing to add to this recipe as it's just a great all around dish. Made for PRMR.