Johnny Jalapeno's Fire Dumpling Soup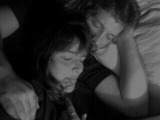 One of Johnny's first creations, this is a great, easy, and budget friendly comfort food that can be made up in no time flat! Be sure and look for more wonderful JJ recipes from us. If it's got jalapenos, it's Johnny Jalapeno!
Directions
To a medium saucepan over med-high heat, add water, chicken bullion, seasonings, and chicken if using. Bring to a gentle boil.
Meanwhile, Mix all dumpling ingredients to form a thick dough.
When pot is ready, drop dumplings by heaping teaspoons into simmering liquid. Do in batches, about 6 at a time. Cook, turning occasionally, for 10-15 minutes, or until dough is cooked through. the soup will thicken up to a creamy sauce as the dumplings are simmering. Serve up in a bowl and enjoy immediately.
NOTE: as the liquid thickens from the batches of dumplings, simply add more water or chicken stock as needed.
Most Helpful
Oh YUM! Spicy comfort food! I used leftover chicken breast, cheddar as well as almond milk for the dumplings. Really liked this and will make it often in the future. Not sure the chicken is needed though- flavorful with or without.... Thank you!
DH loved this soup. I thought the soup was a bit salty and the sage was a little strong in the dumplings. Loved the kick from the jalapeno and the hot sauce. Also, This makes a ton of dumplings, but not enough soup. Maybe I was just expecting something a little different. I would have liked more broth. I know I'll make it again with just a couple changes. Thanks for posting.

Loved this easy and unusual soup! I used fresh parsley, did not add the optional chicken, and did add the optional cheese in the dumplings. The soup and dumplings were a great pair, both spicy but in different ways. The cooking of the dumplings made a creamy and satisfying soup. Thanks for sharing your recipe!