Johnny Jalapeno's Fabulous Vegetable Platter (Lite-Bleu)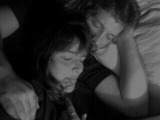 Rumor had it that some of the McDaniel gang was "gittin too big for their britches", so Johnny (thinking that meant getting fat), stopped by 2Bleu's place and together they came up with this light, colorful, and healthy platter. Great right after a long ride with the posse, as a to go lunch, or after a good aerobics workout. Even the horses will enjoy the vegetables! :)
Directions
Dip: Mix all ingredients well, place into a serving bowl. Place the bowl onto the center of a large serving platter.
Arrange vegetables festively around the dip bowl and serve.
Reviews
Most Helpful
I used pineapple preserves. This was great! Despite my husbands doubts about a "sweet dip" with veggies he ended up devouring most of it. This would also be good with apples and pears.

Made this for a family get-together yesterday and was surprised that it only got mediocre reviews. The ones who like hot and spicy food complained it was lacking something and the ones who normally complain about spice or heat really liked it. I made this recipe as written using sugar free apricot jam and two large jalapenos. Thanks for the post.