Johnny Jalapeno's Easy Refried Beans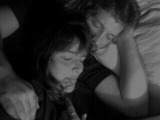 Cowboys never let nothing go to waste, especially beans! Johnny's recipe is so easy and fresh tasting, you won't ever buy canned again. Johnny claims he wrote the 'Beans, Beans' song,... but Johnny,... full of tall tales and deep pots, well,.... we jest let him keep on talkin, so long as he keeps on cookin! ;)
Directions
Using your food processor, purée the beans to your liking, Mix for 1 minute for a fine bean paste or use the pulse feature on your processor if you like larger pieces of beans.
Heat frying pan with the bacon grease on medium. Saute onion, garlic, and jalapeno about 3 minutes.
Add the adobo seasoning and beans. Season with salt to taste. Simmer for about 10 min, stirring frequently until all liquid is absorbed.
Place on serving dish and sprinkle with cheese.
Most Helpful
Yum! I made this omitting the bacon grease and using olive oil. I enjoyed with chili rellenos! Thanks! Made for the TYM game.

Very good. Easy way to doctor up canned beans into something special. I did not drain the beans and I liked the consistency after simmering for 10 minutes. Because the liquid in the canned beans already has plenty of salt (and so does the cheese and probably the adobo seasoning), I did not add any additional salt to the mixture. Turned out perfect.
This was good and easy for a nighttime snack. Made for PRMR.