Johnny Jalapeno's Easy Chili Cheese Dip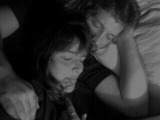 Pure heaven. Great for gatherings, game night, movie night, or just anytime. You can also make individual ones using ramekins.
Directions
Preheat oven to 350°F and lightly spray a pie pan with cooking spray (Pam).
Spread cream cheese in bottom of prepared pie pan or an 8x8 pan (or use individual ramekins).
Top with chili, then the jack cheese. Bake for 15-20 minutes or until cheese is melted.
Sprinkle top with desired toppings and serve with Doritos or tortilla chips.
Reviews
Most Helpful
This was good, though had to use Mexican Shredded Cheese blend rather than the jalapeno jack. Still quite tasty!! I don't like things real spicy, so it was perfect for me. DH would rather have had a bit more heat to it. Next time will add some jalapano slices to his side of the dish haha!

We love, love, love this dip! It has just the right amount of zip to it and it couldn't be easier. I also microwave it instead of baking in the oven. Thanks for posting!
This was a neat way to make chili cheese dip rather than the mix it all together method. It was pretty to be able to see the layers. We used low fat cream cheese and pepper jack cheese for this and we used a larger dish so we used more chili too. We decided to forgo any extra toppings this time, but served it with doritos and fritos. The doritos were hard to dip since they are thin, but the fritos scoops were perfect. I think that next time we would add some jalapenos and maybe some onions since there wasn't really any heat to this dip which we thought there would be from the cheese. Simple to make though!