Johnny Jalapeno's Chicken Tortilla Soup
Prep 10 mins
Cook 20 mins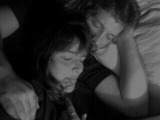 JJ's fiery hot soup, made fresh and ready in minutes. Johnny has been known to add leftover rice to the soup also. ;)
2 tablespoons vegetable oil
1 medium onion, chopped
4 garlic cloves, minced
3 chicken breasts, cut up into small cubes
1⁄2 cup chopped cilantro
6 corn tortillas, cut into wedges
4 cups chicken stock
2 (14 ounce) cans Rotel Tomatoes
1 (7 ounce) can chipotle chiles in adobo (chop up the peppers)
1 tablespoon chopped jalapeno
1 bay leaf
2 tablespoons ground cumin
1 teaspoon chili powder, to taste
1 teaspoon black pepper, to taste
1⁄2 teaspoon cayenne pepper, to taste
1⁄2 teaspoon salt, to taste
1 (15 ounce) can black beans, drained and rinsed well
1 (15 ounce) can whole kernel corn, drained
1 cup cooked rice (optional)

Garnish

1 1⁄2 cups shredded monterey jack cheese
1 avocado, sliced
1⁄2 cup sour cream
corn chips, tostitos (or more tortilla wedges)
Directions
In dutch oven, heat the oil over medium heat. Add the onions, garlic, and cubed chicken, cooking for 3-5 minutes.
Add cilantro and tortillas and cook for another 2-3 minutes, stirring occasionally. (the tortillas will break up and dissolve, this is normal).
Add the chicken stock, rotel tomatoes, chipolte peppers with sauce, chopped jalapenos, and bay leaf and bring to a boil.
Reduce heat, and add seasonings, beans and corn (and rice if using). Let simmer for 10 minutes. Remove bay leaf and serve with garnishes.
Reviews
Most Helpful
This was absolutely delicious but had both DH and I sucking wind! I will definitely make this again but halve the amount of chiles in chipotle sauce. I think I would also like to make it again without chicken and with rice so that my vegetarian son can eat it. Thanks so much for a wonderful recipe!
Wow, wow, wow! Tasty and easy soup to make. It is really too hot/spicy for me, but I'm keeping the rating a 5 because it truly is a great soup and we were warned that it is fiery!! I like things spicy but this was above my limit - so next time I'll use maybe half of the chipotles in adobo because I think that is what put it over the top for me. The soup was enjoyed with cheese, avocado, tortilla chips and LOTS of sour cream. ;)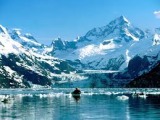 I make soup every Sunday, my ritual. This was great. Yes I was up at 4, soup done by 8 or earlier and already sampled. Just a taste, I'm not ready for tortilla soup for breakfast. Excellent recipe, I was hesitant with the tortillas in the soup, because some you can really see and they are just mushy, but this worked really well. I did add the seeds and ribs from the jalapeno, but that is personal preference - I love HOT. But made as the recipe states. Excellent! Garnished with avocado, sour scream and cheese. Will be making this again for sure. Thx for such a great spicy rich, deep in flavor soup. Loved it. Kim