Johnny Jalapeno's Cheddar Cakes
Prep 30 mins
Cook 10 mins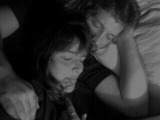 Cheddar Cakes, Famed and named after by the famous outlaw, 'Johnny Jalapeno'! Ok, they are really johnny cakes with jalapeño and cheddar (but it coulda have happened that way) :P *Make up a story about this fictional character around the campfire while rising and cooking them. If your really talented, make them in the shape of a jalapeno pepper!
Directions
Combine the dry ingredients in a stainless steel bowl. Combine the liquid ingredients in a separate bowl using a whisk.
Pour the liquid ingredients into the dry ingredients and whisk together. Allow to rest for 30 minutes before cooking.
When ready to cook stir in the jalapeno and cheddar cheese. Cook on a lightly oiled griddle or low sided pan.
When the first side has cooked to a golden brown, flip and cook second side. Serve immediately.
Most Helpful
I made this for make it lighter. I subbed egg whites for whole eggs and used light butter. I also used skim milk and 2% cheddar. I added about 1/2 c more cornmeal and made my batter very thick. I fried these in cooking spray in a nonstick pan. Very good and easy. New calories should be about 120 each and trace of fat.
We had this as a side dish tonight with pork chops. I added extra cheese as we like cheese. Thanks for the recipe, 2Bleu!