Johnny Jalapeno's '8 Mexicans and a Bull' Taco Bake
Prep 15 mins
Cook 25 mins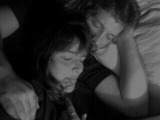 In Spain, they have the annual 'Running of the Bulls' where they let the bulls chase the townsfolk thru the streets before the bullfight. Well, in Mexico where Johnny grew up, he was chased by 8 mexicans for talking bull! (lol). Here's Johnny's adaption of a Kraft classic. Enjoy. :)
1 (14 ounce) package Mac n' Cheese Deluxe, dinner mix (Kraft)
1 lb ground beef
1 1⁄4 ounces taco seasoning mix (one package)
3⁄4 cup sour cream
1⁄4 cup jalapeno, finely chopped
1 1⁄2 cups cheddar cheese, shredded (divided)
1⁄4 cup black olives, chopped
1 (15 ounce) can chili with beans (Chunky Brand)
1 cup taco flavor Doritos, crumbled
1 cup salsa (thick and chunky)
sour cream (garnish)
Directions
Preheat oven to 400°F While preparing mac and cheese as directed on package, heat ground beef in a skillet. Do not drain! Add taco seasoning mix. Simmer 3-4 minutes.
When you are finished preparing the mac & cheese, add sour cream and stir well.
In an 8-9" baking dish, spray nonstick cooking spray. Layer in this fashion: Macaroni mixture, meat mixture, jalepenos, 1 cup of the cheddar cheese, black olives, and finally the chili. Cover and bake 20 minutes.
Uncover and add the crumbled tortilla chips, salsa and remaining cheddar cheese. Bake 5-10 more minutes until cheese is melted and bubbly. Serve with a dollop of sour cream.
Reviews
Most Helpful
This is one of my new favorite suppers! I just used a regular box of macaroni because I didn't have the deluxe but it was very good. (I also did not have any olives) I would recommend this to anyone!
I just took this out of the oven and had to say that it smells so so good. I was a little unsure about it because of the mac and cheese but I think it's going to be a winner. Will update with stars and more info after super. UPDATE: This tasted as good as it smelled. We left the jalapeno's out because my two little ones were eating it and used chili with no beans for personal preference. I also used Nacho Cheese flavored Doritos because I couldn't find any taco flavored ones. The mac and cheese with the sour cream mixed in was the winning ingredient in this dish. Thanks so much for sharing. Made for PAC Fall/2008.

We liked this one. I also drained the meat and added water. I used a 15 oz can of chili, but otherwise followed the directions. I had the leftovers for lunch the next day and they were yummy too.