Johnney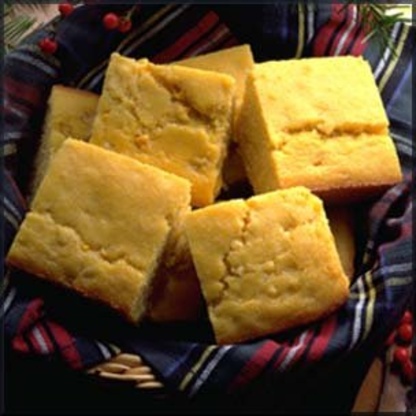 This recipe is really close to my heart, Losing my Mom September 15th 2001, I just now was able to go through her belongings, I found this recipe that she had for years, A note was attached to it that brought tears to my eyes, It said,"My son Johnney's favorite." She would make this for me all the time.

This was really delicious! I have made thise twice now and the second time I added a can of cream corn and cut down on the milk and it was the best cornbread I have ever had. Thank you and your dear mother for sharing this recipe, your story behind the recipe was very touching as well. My daughter Hannah, who is 5, loved mixing this up with me and when she ate it she told me it was as good as a dessert. :) Thank you!
Preheat oven to 400 degrees.
Mix the cake mix according to the directions on the box, be careful not to beat air into mixture.
In a seperate bowl, mix the rest of the ingredients then gently fold in the cake batter.
Pour into two greased 8 inch pie pans or a 13" x 9" x 2" baking pan.
Bake in preheated oven until lightly browned.