Johnd's Savory Scrambled Eggs (Huevos Pericos)
John D.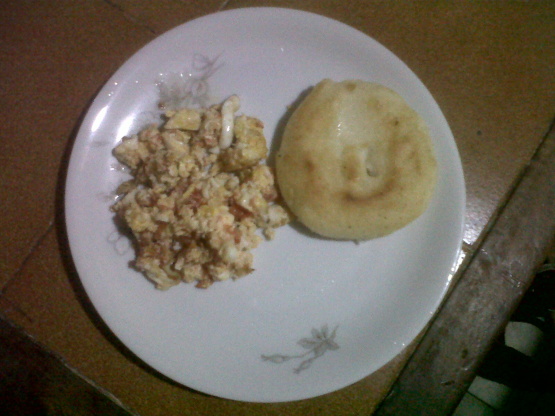 This is a typical and very popular Venezuelan breakfast dish, accompanied with a few slices of bread or toast and butter. It's easy and fast to prepare.
Pour and heat the oil in a frying pan. Add and saute the onion, pepper, and the garlic and heat. When these are just about to soften, add the cilantro, the tomato and finally, the beaten eggs.
These are stirred so as to mix with all the rest of the ingredientes until they are done to your taste (soft or stiff). You will observe that they remain a bit loose and with some liquid---this is normal, and is due to the liquid retained in the tomato.
Once cooked to your taste, add the salt and pepper and serve hot.
NOTE: The tomato may be squeezed before cutting in order to seed it and to remove excess liquid.