Joann's Ww Enchilada Casserole
Janni402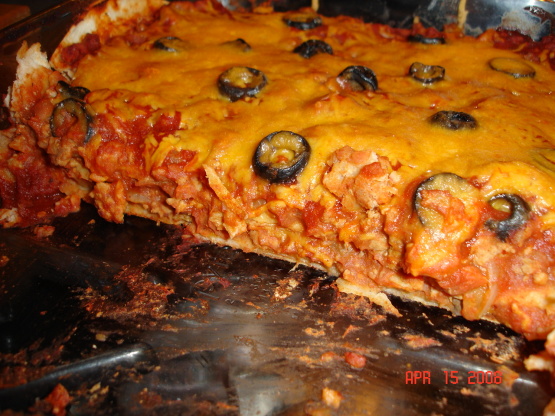 My sister's recipe, here for safekeeping
Saute onion in a non-stick pan sprayed with non-stick spray. Add ground turkey and cook till browned.
Add refreied beans and 1/2 can enchilada sauce and mix well.
Pur 1/4 cup of enchilada sauce in a 9/13 in/ pan, and use it to coat each tortilla on both sides. Arrange tortillas in pan to cover the bottom completely.
Spread half the turkey mixture over the tortillas, then add 1/4 to 1/2 cup encilada sauce on top. Repeat tortilla and turkey layers again, then sprinkle with the cheese.
Bake uncovered at 350 for 30 minutes.