Joanne's Creamy Bruschetta
Leslie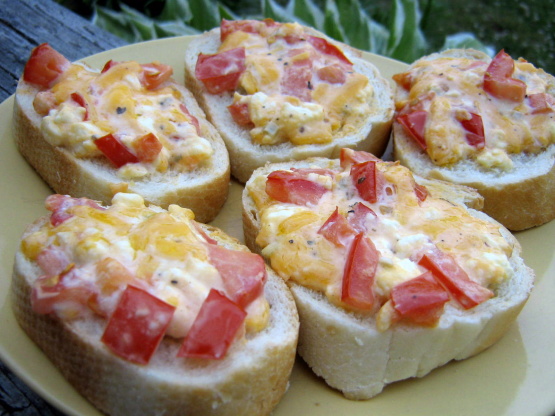 My friend Joanne brought this yummy appetizer to a New Year's Eve party and it was so good I just had to get the recipe! She was kind enough to share it will me, and I am sharing it with you :)

SO GOOD!!! I added crab meat to the original recipe and added another clove of garlic. It was out of this world!!!
Cut bread in 1 inch slices and butter the bottom of each.
Mix the rest of the ingredients together.
Put 1 tsp or so of mixture on each slice and place on baking pan.
Bake at 350 for 10-15 minutes or until melted and the bread is crispy but not like hockey pucks.
Serve immediately.