JJ's Yummy Apple Cinnamon Cookies
mdesai70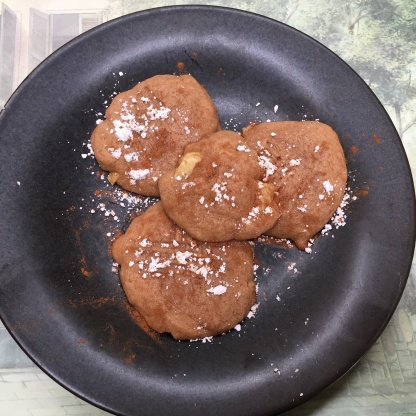 These cookies taste like little apple turnovers. You can make them moist and chewy or crispy. Either way they are delicious!
Preheat oven to 375 degrees Fahrenheit. Mix dry ingredients together in a bowl. In a separate bowl whisk egg, melted butter, and milk. Slowly add dry ingredient mixture into bowl with wet ingredients until batter starts looking like dough. You may need to knead the dough to get the right consistency. Finally, add diced apples into dough.
Drop small rounds of dough onto greased cookie sheet, and bake. For chewy moist cookies, bake for 8-10 minutes. For crispier cookies, flatten before baking and bake for 8 minutes on one side and 4 on the other.
Enjoy!