Jj"s Beer Cocktail Meatballs
alnkathy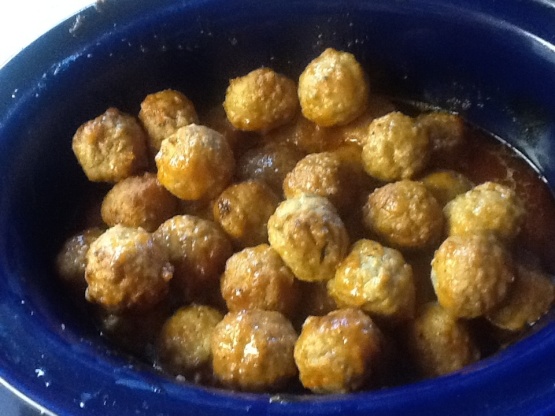 Simple, fast, 4 ingredients, taste wonderful. I first had these at my friends wedding reception 40 years ago, and fell in love with them.
Make your meatballs about quarter sized, and either fry or bake them draining grease well.
In a deep saucepan or crock pot put in the sugar, ketchup, and add beer. Mix well until sugar is pretty well dissolved.
Add in the cooked meatballs, and simmer with lid ajar on stovetop for 30-45 minute Or simmer in crockpot on low for 1-1 1/2 hours.
Be sure to stir a couple of times.
Sauce will thicken, and smells almost like sweet and sour sauce.
My friends like them over spaghetti noodles, and mashed potatoes.
These freeze well for future use.