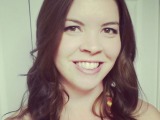 I was looking for a recipe for cachapas one day so my husband could have some. He lived in Venezuela for a couple years and this was one of his favorite foods. He said they served these with a thick slice of either jack or mozzarella cheese. Anyway, I found this online and it's from Jimmy's Bronx Cafe.
Directions
In the bowl of a food processor fitted with the metal blade, puree the corn with milk, sugar, salt, pepper, egg and cornmeal. The batter should be the consistency of a thick pancake batter.
Heat a large nonstick saute pan over low heat. Add 1 tbsp butter.
When the butter has melted and is hot, add batter, forming 3 inch rounds. Cook for 2 minutes on each side.
Repeat process with remaining butter and batter.
The cachapas may be made 2 hours in advance and kept uncovered at room temperature. They may be reheated in a 350°F oven until heated through.