Rita1652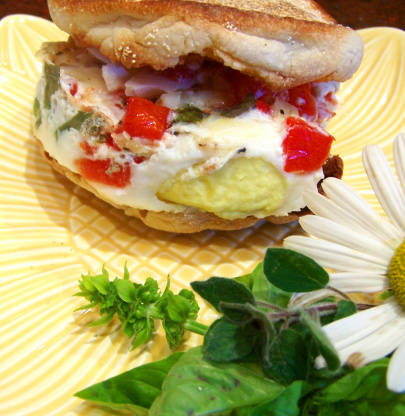 I'm not sure where the name comes from, but I thought it was cute. This is a yummy and healthy breakfast or brunch fare for anyone.

Easy and flavorful! The egg yolks do get completely cook. No soft center here. So if you are looking for a soft yolk do bake for 15 minutes not the 20 minutes. I did use fresh herbs and a smoked cheddar with made this rock! I also did use smart balance spread on the English muffin and non fat milk. Thanks
Preheat oven to 350°.
Break 1 egg into each of 6 ramekins coated with cooking spray.
Combine tomato, basil, and oregano.
Top each egg with 1/4 cup tomato mixture.
Combine milk, salt, and pepper; spoon 2 tablespoons milk mixture over tomato mixture.
Sprinkle each serving with 1 tablespoon cheese.
Place cups on a baking sheet.
Bake at 350° for 20 minutes or until eggs are set.
Serve with English muffins.