diner524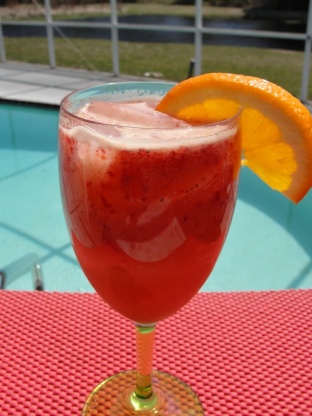 Gleaned off an Arabian website, this is quick, easy and good!
Fantastic punch or anytime drink!! I made 1 serving for myself and loved it. I used 1 oz frozen OJ, 1/3 cup water, 2 oz. fresh strawberries and then 2/3 cup Sprite Zero. This was so fruity and refreshing!! Thanks for sharing the recipe. Made for Potluck Tag Game.
In punch bowl combine orange juice and water; mix well.
Add ice cubes, then 7-up.
Puree strawberries and add, stirring to mix. Add mint and/or lime slices as garnish. Enjoy!