"Jiffy" Extra Moist Carrot Cake
Demandy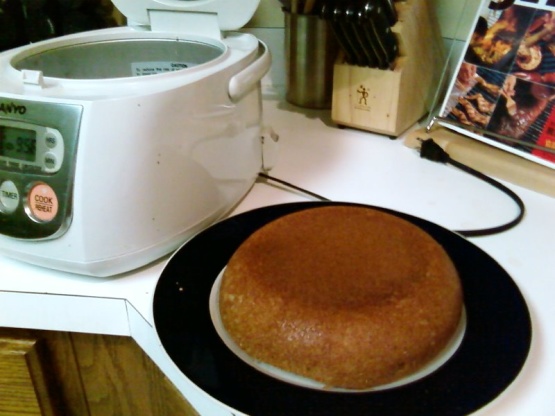 This is a very tasty, moist, Carrot Cake. A nice sized cake for 2 or 3 people.
Preheat oven to 350 degrees.
Mix together the cake mix, pudding, nutmeg and cinnamon.
Add eggs, oil and water to this mixture.
Mix on medium speed for 1 minute.
Add the pineapple, carrots, pecans and coconut.
Blend well.
Pour into a greased 9 inch round cake pan.
Bake 25 to 30 minutes, until tooth pick inserted in the center comes out clean.