Jicama With Orange, Cucumber, Mango, Red Chile & Lime
Ms B.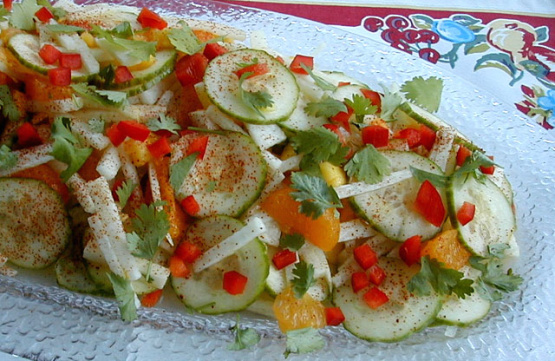 I adopted this recipe after Mean Chef (IHHDRO) left the site. The comments from my original review stated, " This salad is an excellent blend of flavors. I used a diced red pepper instead of the red jalapeno and upped the cayenne just a bit in order to balance out the heat. It was fabulous. This is a wonderful summer side dish." This is great for cookouts or just simple summer meals. We love this salad.
Mix vegetables with lime juice and let sit 20 minutes.
Pile on platter, sprinkle with salt, chile powder, cilantro and jalapeno rings.