Jicama "fries" (Raw Food)
Prose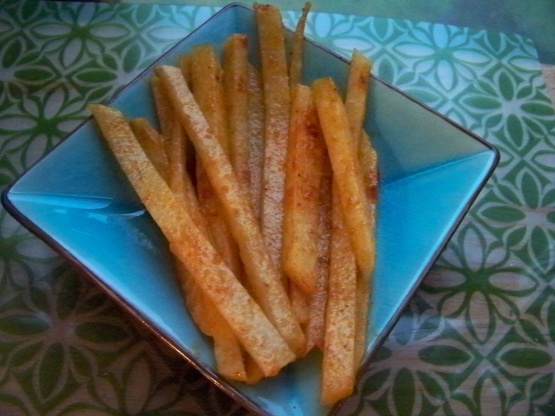 This recipe was found on the internet & has been added to my small number of raw food recipes! Jicama is a great finger food, & this recipe really dresses it up!

I've made this before, it's pretty good. I liked these 'fries' even better after dehydrating them for awhile. They came out chewy and even more delicious.
In a large bowl, toss all ingredients until fries are well coated!
Set out on a serving tray & enjoy!