Jicama & Pineapple Snack (Ww Core)
PaulaG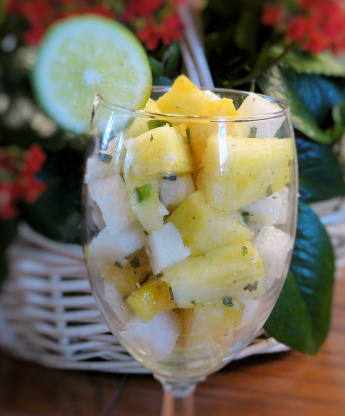 This dish, local to Guerrero, is a nice twist on the more common comcination of jicama and oranges. It works well as a snack or as a starter salad. I love the contrast between the crispy jicama and the softer, sweeter piña. Serves four as a snack or two salad portions.
Combine all ingredients in a bowl and chill for 30 minutes or longer. (Preparation time stated includes chilling time.).
Serve cold or at room temperature.
For a party, this looks great served in a hollowed out pineapple.