Pour this over a block of cream cheese and serve with crackers or serve with coconut shrimp....
Directions
Mix together. Refrigerate.
Most Helpful
Great recipe simple, and a cream cheese lovers delight! I will have to try it with coconut shrimp sometime. Thanks for sharing...
This was to easy took seconds to make even less to eat it !!!!!I can't wait to try it on some shrimp now that will be killer .The pepper in it really set it off, I think teh pepper makes the recipe stand out.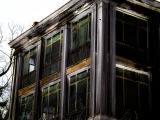 This was good although I thought the pepper was out of place. I will try it on shrimp next time.