Demandy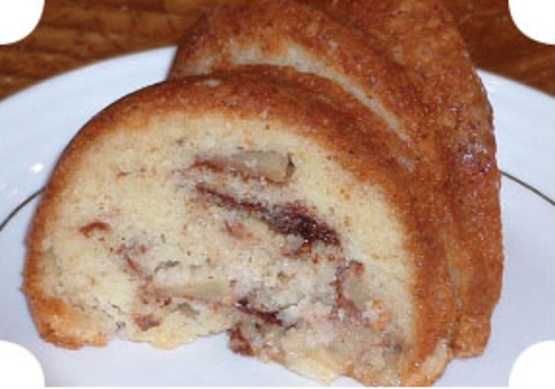 This is the same as a family recipe my Aunt often makes for brunches. My grandmother got it from the wife of the pastor of her church, Mrs. Kearse. It uses 1/4 c less sugar. I love this, it keeps for a few days and tastes so wonderful! You can even use 1:1 whole wheat and white flour with no real change in taste. NOTE: I just made this again and I wanted to add that I only baked this 1 hour and next time might do a little less.
Beat together until smooth--flour, 2 1/2 cups of sugar, baking powder, salt, vanilla, oil, eggs, and juice. Then in a separate bowl, mix apples, cinnamon, and sugar.
Layer the batter and apples in a greased tube pan.
**pour some batter--then layer it with apples--then switch back and forth until it is all used up**.
Bake in oven at 350° for 1 1/2 hours to 1 3/4 hours.