PaulaG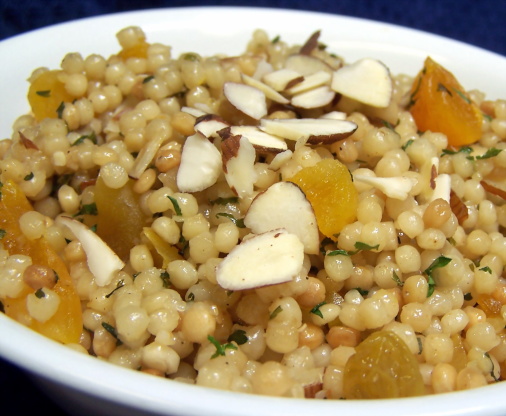 This was delicious and beautiful. It looked like I took a great deal of trouble to make, but was very easy and quick to prepare. I loved the taste of the apricots in this slightly sweet side dish. It tasted just as good cold the next day.
Boil stock in a saucepan.
Pour in the couscous in a thin stream and stir in lemon rind.
Cover the pan, remove from heat and leave for 5 minutes, fluffing with a fork after 2 minutes.
Drizzle over olive oil and stir in almonds, apricots, sultanas and parsley.
Season.
Either serve immediately or cover with foil and keep warm in the oven for up to 30 minutes, or allow to cool, cover with plastic wrap and reheat in a microwave oven.