Pam-I-Am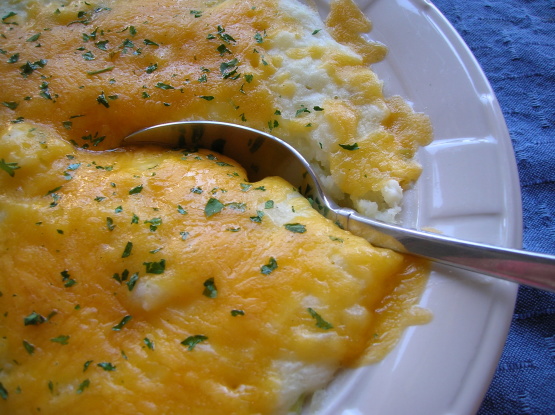 I got this recipe over 20 years ago after my friend Barbara made this for a church Valentine Dinner.

This dish is tasty as is, but I think next time I will use green onions instead and add some crumbled pieces of bacon or bacon bits at the end. Oh, and I took the advice of another reviewer and added some minced garlic to it. Thanks for posting!
Peel and cube potatoes.
Put in saucepan with water and boil until tender.
Drain.
Add sour cream, onion, salt and pepper.
Whip with mixer until creamy.
Put into a 9x13 lightly butter baking dish.
Top with cheese.
Bake at 350* for 25-30 minutes.