Jessica's Famous Tuna Patties
Boomette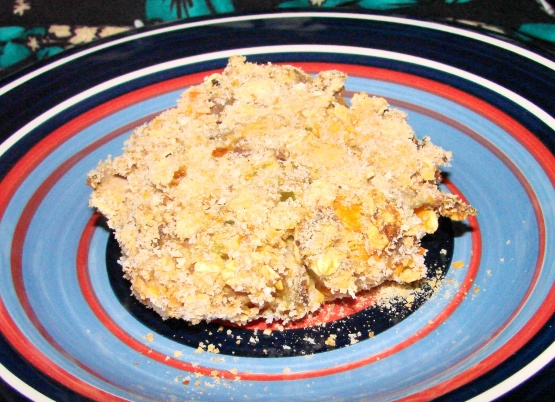 These amazing baked tuna patties were discovered when the kids were hungry and it was the night before grocery day! I had to do what I could with what we had to avoid getting a "We want (fill in the blank with a fast food restaurant)!" protest from the kids. I made these babies off the top of my head and they were an instant hit. The kids loved them, I loved them, and I was easily able to hide the carrots in them from my husband, so he loved them too!
I made half the recipe with the egg white (of the egg). I didn't have enough sliced carrots, so I added cooked onion. I used skim milk. I breaded the tuna patties in plain breadcrumbs so they can hold their shapes. Thanks TheBlondeQueen :) Made for PAC Spring 2010
Pre-Heat Oven to 375.
Spread oil over bottom of pan (any metal pan should work, I used a pizza pan that has a lip on it).
Mix remaining ingredients in a large mixing bowl.
Divide mixture into 8 equal parts.
Form mixture into patties and place on the pan.
Bake patties for 10 minutes.
Turn patties over. (Be careful they may fall apart easily.).
Continue to bake for an additional 5-10 minutes until they start to brown.
Remove and let them sit for 5 minutes to firm.