Jessica Seinfeld Healthy Brownies
Kiwiwife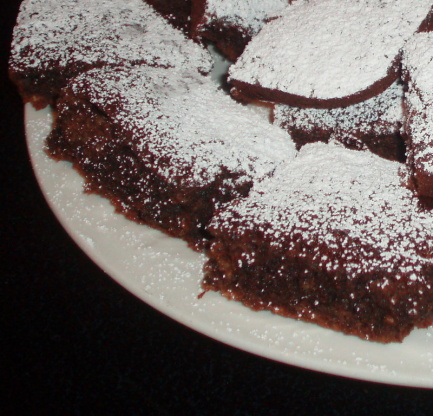 These are the HEALTHY brownies from Jessica Seinfeld's new book, Deceptively Delicious. She made them on Oprah last week and they looked great. The only change here is I made them with a mixture of wheat & white flour instead of oat flour and I used butter instead of trans fat free margarine as the original recipe calls for because that's what I have in my kitchen! To puree veggies, I used microwave then ran through the food processer. I would guess about 1 1/4 cups of carrots made the 1/2 cup puree and almost a whole bag of pre-washed baby spinach for the spinach puree. They are not overly sweet OR chocolatey but for being healthy, they are not bad! My 11 year old just came in and said YUM, BROWNIES!
My 11 year old son is very picky and loved them! I served it warm with a scoop of Halo Top ice-cream on top. I also subbed the white flower for coconut flour, and the wheat for oat flour.
Preheat oven to 350.
Stir 1st 8 ingredients into large bowl.
Whisk dry ingredients together then add to wet.
Mix wet into dry
Pour into baking dish sprayed with pam.
Bake 30-40 minutes.
Let cool and dust with powdered sugar if desired.