Jerry's Italian Lettuce Salad
My father-in-law is famous for this salad. We all love it with pizza or pasta dishes.
Make and share this Jerry's Italian Lettuce Salad recipe from Food.com.
Directions
Tear romaine lettuce into bite sized pieces and put in large bowl.
Set aside.
Combine olive oil, vinegar, dijon mustard, and garlic.
Drizzle over salad and toss.
Add thin sliced onion, pimento, and quartered artichoke hearts.
Sprinkle parmesan and bread crumbs over salad evenly and toss all ingredients until evenly mixed.
Refrigerate up to 2 hours before using.
Reviews
Most Helpful
Very nice salad! I used a mix of salad leaves (all I had available), and instead of the breadcrumbs I used croutons. For the rest, I followed the recipe, but with no red wine vinegar left, I used balsamic, which was actually very good in this salad. Thanks!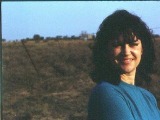 Absolutely amazing! I used spinach since I didn't have romaine. I think the dressing might be good with other ingredients too. Thanks for sharing.