David04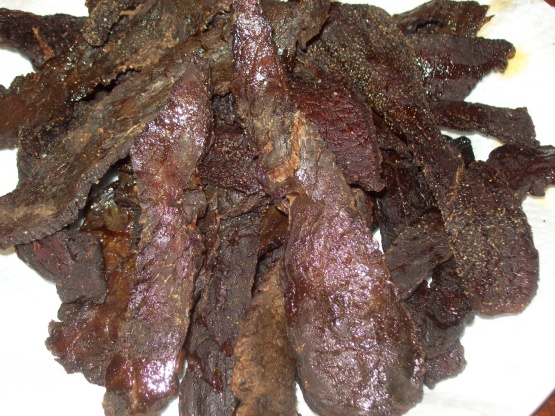 A recipe I found but have not tried yet. Just storing it on here for future reference. Jerked Jerky!
Combine marinade ingredients in a plastic zipper bag.
Add meat slices and mix thoroughly with marinade.
Marinate overnight.
Cover oven racks with aluminum foil.
Preheat to 170 degrees.
Place beef strips on foil.
Prop open oven door slightly with an oven mitt to allow humidity to escape. Cook jerky for about 4 and 4 1/2 hours .