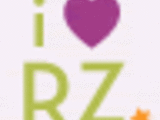 Very easy sauce to make. I like to slice chicken breasts and fry them in the sauce or you can double the recipe and use it as a marinade or the crock pot. Makes delicious grilled meat as well. Will keep in airtight container in the fridge for about a month. This recipe is spicy! Obviously, add the whole habanero for more heat, or use a jalapeno or scotch bonnet for less.
Directions
Put all ingredients in blender, saving olive oil for last.
Blend until it is a thin paste, add more olive oil if needed.
Reviews
Most Helpful
Loved the spiciness of this sauce! Finally found an excellent use for the Habanero peppers we grow. DH thought it rocked- and that's a good thing. Thanks for sharing!

Nice and spicy! I added a splash of cider vinegar and rum just to thin it out a bit and marinated chicken overnight. Yum!

Delicious! This was a hit at our Jamaican Themed Gourmet Club. The store did not have jabanero peppers, so I used serrano peppers instead. It was a perfect blend of spices. Thanks so much for the great recipe.