Jen's Low Fat High Fiber Bran Muffins
PaulaG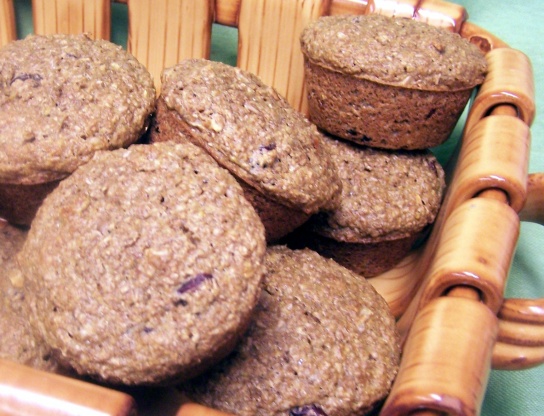 I have gone through pretty much all the bran muffin recipes on the zaar (and there are a lot!) and I could not find one like mine. We really enjoyed these, and I think if I don't write it down I'll forget all the substitutions I made! This makes 2 dozen regular or a lot of mini! (I made 1 dozen regular and 2 dozen mini.)

Super Great! I modified a bit (I just have to with everything). I omitted the oil and Splenda and added a total of 1 cup unsweetend applesauce. I added 1 tsp of cinn and 1 tsp of vanilla and one cup of craisins. I actually added everything at once in a big bowl, after waiting for the bran to absorb the water, and mixed until well combined. I baked them for 15 mins for the big, as you stated, and 10 for the minis. Everything else I followed the recipe. Thank you for a great recipe!
Put 1 cup of the wheat bran in a bowl with the 1 cup of boiling water.
Stir and let it sit until the water is absorbed.
In a large bowl put the flour, the baking soda, and salt.
Combine the sugar, splenda, oil, and applesauce.
Add the sugar mixture to the flour along with the wet bran and the remaining 2 cups of bran and the 2 eggs (that you have beaten).
Combine the milk and the vinegar (let sit for about a minute) and then add this to the flour mixture.
Mix until totally combined.
Put into muffin pans you have sprayed with cooking spray.
Cook for about 15 minutes or until done.