JustJanS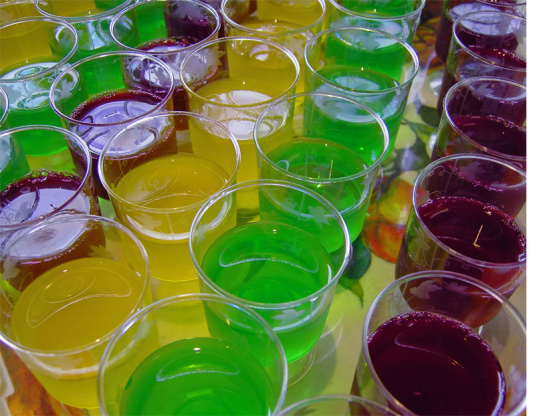 Great for a party. No time given for setting the jellies.

Always a big hit at my parties, tonight I made Lime w/ tequila (margarita flavoured), Cherry w/ Malibu and Raspberry w/ raspberry vodka, raspberry sour pus and regular vodka (all that was left of the first 2, made 2/3 of a cup). I have a feeling girl's night is never going to be the same again!!!
Dissolve each packet of jelly crystals in one cup of boiling water.
Stand until room temperature.
Add 1 cup vodka to each jelly, then pour into shot glasses and refrigerate until set (about 3 hours).
* I actually used almost a cup of vodka for each mix, but topped each up with a liqueur that complemented the jelly crystal flavour-limoncello for the lemon, grand marnier for the lime and cassis for the raspberry. It's really good!