hepcat1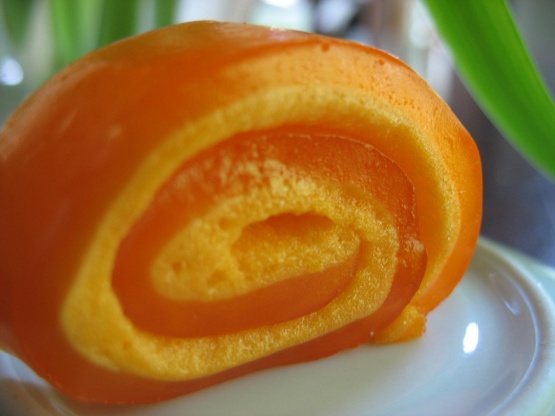 This is a fun and different way to make jello for the kids.
Top Review by Pam H.
I have made these pinwheels for at least 27 years. For some reason I usually have trouble with the green jello, the marshmallow never looks as fluffy. You want to make sure your marshmallows are very fresh, if old they do not fluff as well. I have always sprayed right in the center of the pan, and then spread the spray to completely coat with a paper towel. That way the pinwheels are not as slippery and the pan is coated very lightly. Important to make sure spray is completely covered on pan bottom and sides, otherwise the jello will stick and you will get holes in them. This calls for 12 marshmallows, I always use 13, some brands are smaller than others. Some microwaves are hotter than others, so that will make the marshmallows melt completely away. My oldest daughter who is 32 took them almost every year for her school treats! One year her teacher had us come in and do a demonstration on how they were made. They followed her all the way up through school to sporting events, graduation party, most all of our family holidays. Tonight I made them (10 batches) with her and my grandson, so he could take them to school for his birthday treat tomorrow! What a part of our family tradition they have become.
Lightly spray an 8 or 9 inch square pan with cooking spray.
Mix gelatin and water in 1 1/2-2 qt microwavable bowl.
Cook on high 1 1/2 minutes.
Stir to dissolve completely.
Add marshmallows to gelatin.
Microwave one minute or until marshmallows are almost melted.
Stir until completely melted and mixture is smooth (creamy layer will float to top).
Pour into prepared pan.
Refrigerate 45 minutes or until set.
Loosen edges with knife dipped in warm water.
Starting at one end, roll up tightly.
With seam side down, cut into 10-12 1/2 inch slices.
Serve immediately or refrigerate until ready to serve.