Kathy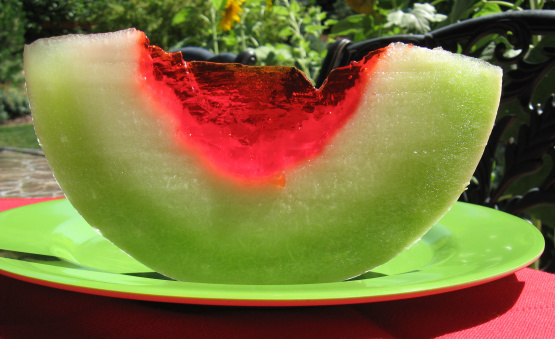 This is a Kraft recipe and I just love the look of it. Galia Melon with lime, honeydew with strawberry Mmmm - If you love jello you'll love this recipe
1

medium melon, your choice

1

package gelatin powder, your choice but a flavor & color that will compliment your melon
Cut the melon in half lengthwise, remove seeds& dry center well with a paper towel Prepare Jello powder following package Instructions for 30 minute set.
Place melon halves in small bowls and spoon the liquid jello into the centers, fill to the brim Chill until firm apprx 3 hours.
Cut into wedges to serve.
when placing on serving plates do it carefully so the jello stays on the melon wedge.